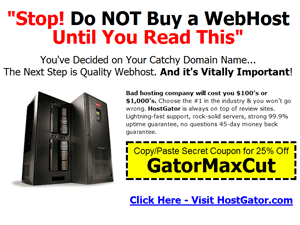 (Coded in HTML/CSS Only) Download in ZIP format
This landing page was originally designed for domain companies to target as you can see. Play with headlines to get better CTR.
Huge yellow coupon should not slip through. Call to action may not be as visible so you could enlarge the font a little.
Red & black headlines should work really well if you want to grab attention. Maybe instead of a server image, you'd want to use something more shocking to get a click. Just switch the image name to yours and that's it. It's clean and simple landing page. Maybe too much text though. You could remove sub-headline, increase text font size and write one sentence instead.