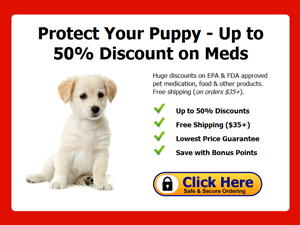 (Coded in HTML/CSS Only) Download in ZIP format
Dark red background to attract attention. If you look at those stores, red color is one of the main elements there, so you can apply this LP to more than one pet store.
Very little copy and main bullet points here. Obviously as I always recommend, adjust this LP. Change headline, bullet points, text, images once you test and see if it works. If everyone copies the same thing everyone ends up making nothing.
This LP is almost identical to the previous one, except for color scheme. Graphics are optimized, so you get quality looking image that loads fast.