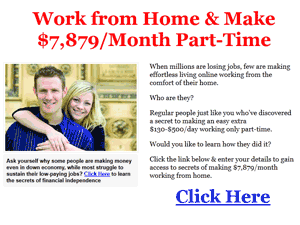 (Coded in HTML/CSS Only) Download in ZIP format
As simple as it gets. This is pretty much a beefed up banner. You got headline, image on the left, some text and CTA at the bottom. Some news logos may be added for testing.As you notice with some of these pages I tried to get away from the standard mom & baby type of shot and use other people. But frankly, none of these worked as well as the standard farticle. There's just something about a mom with a kid that works. So throw in some images to rotate.
BTW, images and all design is optimized as much as possible to maintain decent quality and fast loading times. It's ridiculous when I see some of the LP's being pushed that weight like over 100KB. When image alone is like 80KB or so… This will destroy your shared server and possibly VPS if you run a lot of traffic. Besides, flashy is not always CTR-happy from my experience. So clean pages like this work very well. But of course, you need to test.