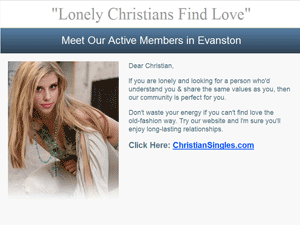 (Coded in HTML/CSS Only) Download in ZIP format
Very simple dating landing page for Christian niche. I'd suggest grabbing generic Christian dating targets for this LP. Be sure to split test with the next LP to see which one gives better CTR.
Go ahead and read the PPV advertising guide to see if you can get some ideas on how to promote offers like this. But I can tell you straight that you won't do well with 5 or 50 targets. You need thousands and you need to be creative. I don't want to spill too much so you'd have some room to compete in, but study the dating vertical to understand what works. These pages aren't copy/paste. Well, they are, but at least change the copy. It's still the #1 factor determining whether you convert or not.